Find it challenging to find proper decoration or ideas for your wedding. It should not be a problem since we have some excellent exotic decoration ideas to help you find the perfect decoration for your wedding. Keep reading to discover some fantastic decoration ideas for your marriage.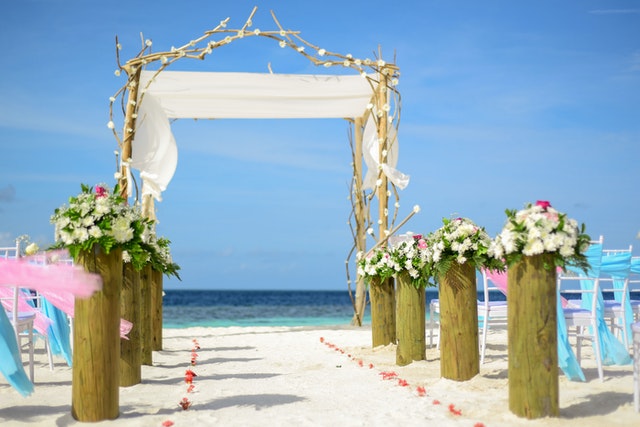 Here are Some Excellent Exotic Decoration Ideas You Need to Consider
Add Wild (Sauvage) Flowers
You can consider adding some savage flowers such as,
African Daisy

Bird cherry

Rose angel

Geranium Carolinianum (For Good Smell)
Wildflowers will bring an incredible exotic look to your decoration. However, you need not overdo it; else, it may look too bulky.
Add Tree Trunks
You can find some tree trunks and add them as a pathway at the entrance. This will make the entrance look exotic. Additionally, you can keep a box at the entrance and fill it with flowery hand-bands for your guests. Furthermore, you can decorate the tree trunks with warm hanging lightings.
Add Light-Colored Hanging Flowers
If you have enough space to do an outdoor wedding, you can consider adding hanging flowers almost everywhere. However, you need to choose light-colored hanging flowers to give a brighter look to your decoration.
Go Green with the Table Decoration
You can add green decorations such as adding flower pots or a soft grass path to bring in exotic vibes to the guest's table.
Try a Beach/Tropical Theme
If you do not have the opportunity to perform your wedding at a beach, you can always try creating something similar. For example, you can choose an area to add beach wallpaper as background, add sand on the floor, and some natural coconut for the entrance drink. Additionally, it's advisable to find a location where there is a big swimming pool since this will be an add-on as it will represent a beach.